Heat Pumps Retrofit into Existing Homes
Make the move to a more energy efficient, comfortable home by upgrading your heating system with a Panasonic Air to Water Heat Pump. SEAI Home Energy Upgrade grants mean you can claim up to €6,500 when you install an air to water heat pump into a home built and occupied before 2021.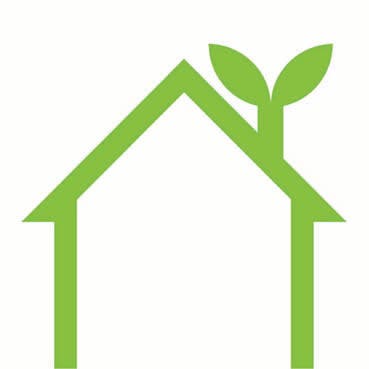 Air to water heat pumps can provide an effective and energy efficient home heating solution for renovations to existing homes. However, it is essential that the home is suitable and a full home survey must be carried out to ensure the suitability of the house and to identify any additional insulation measures that may be required.
Heat pumps perform most efficiently in a well-insulated and relatively airtight home so remedial works often include upgrades to the fabric of the building to improve the building's energy performance. An SEAI Registered Technical Advisor will determine if your home is suitable for a heat pump or provide independent guidance on measures necessary to ensure that the dwelling fabric heat loss is lowered to an acceptable level for a heat pump system to perform effectively and efficiently.
Heat Loss Indicator (HLI) value is the total heat loss per m2 of dwelling floor area. A minimum HLI of 2 Watts/Kelvin/m2 must be achieved in order for a heat pump to operate efficiently and qualify for an SEAI grant. However, in some cases, where upgrades may not be cost-optimal, a value of HLI up to 2.3 Watts/Kelvin/m2 can be accepted provided additional requirements are met.
SEAI Home Energy Upgrade Grants
As part of their remit to help Ireland transition towards a more energy efficient and sustainable Ireland, SEAI has been mandated to provide financial support to homeowners who want to make their home warmer and more energy efficient. There are a number of ways to plan and manage your home energy upgrade and grant applications and you will need to compare the options and the grants available to see what works for you. Learn More
Heat Merchants Technical Services for Retrofit Homes
Once your grant is approved your chosen SEAI registered installer can then contact Heat Merchants Technical Design Team who will provide a full technical design and product specification for the installation of a heat pump into an existing domestic building. This design will be bespoke to each individual property.
Requirements to provide a bespoke design
House plans including elevations and cut sections or adequate drawings / sketches showing all dimensions and room types
Dwelling Report file (This will be provided by your Technical Advisor following the assessment)
Listing of all radiator sizes and types so we can design flow rates to determine if they can be kept or if they need to be changed (if the dwelling has underfloor heating it is deemed to be suitable for heat pump application)
Heat Merchants support during the grant application process
The Heat Merchants Technical Design Team will provide installers with all the technical calculations and information to complete the SEAI grant application form. The contractor must sign the application to confirm that all is installed as per the Technical Designs provided which will ensure the heating system will perform as specified.
Frequently Asked Questions
Where does the heat pump go?
Depending on the model of heat pump specified for your home you may have an indoor and an outdoor unit or just one outdoor unit.
The indoor heat pump unit can be installed in your existing utility room or hot press. The All-in-One models combine the heat pump indoor unit with your hot water storage tank which you replace your existing hot water tank.
Your installer will recommend suitable locations for your outdoor unit. Your heat pump should never be covered and nothing should be placed directly in front of your heat pump. The heat pump needs free air flow through the unit at all times any attempt to block this will reduce the efficiency of the unit, causing higher running costs and will void any warranty. The unit needs at least 1 metre of free space in front of the unit. No barriers should be erected.
Conditional planning permission exemptions apply for heat pump installations however it must comply with specified regulations.
Can I keep my existing radiators and hot water storage tank?
Underfloor heating systems and/or low temperature radiators are ideal for use with an air to water heat pump due to the lower operating temperatures required however you can retain your existing radiators (steel panel, cast iron etc) in most cases depending on the system in your home. The Heat Merchants technical design team requires a listing of all radiator size and type in order to design flow rates to determine if they can be kept or if they need to be changed (if the dwelling already has underfloor heating it is deemed to be suitable for heat pump application).
It is likely you will need to upgrade your hot water storage tank - the all-in-one model by Panasonic integrates the indoor unit with a 185 litre tank for an easy solution.
Will my electricity bills be more expensive?
Heat pumps require electricity to operate so if your existing heating system is not electric you will have a higher electricity bill. The electricity used generates heat and hot water from the air but as you are not using oil or gas your overall spending on energy bills will be reduced significantly as heat pumps are highly efficient. A day / night meter can mean further savings on your electricity bill.
Your system will be designed and set up at the time of commissioning to perform as efficiently and effectively. It is important that you don't adjust the heat pump settings as this will affect its efficiency. Your heating system should be controlled by the room thermostats and the heat pump controller to set time and temperature schedules.
Can I control and monitor my heat pump online?
The Panasonic Smart cloud means you can monitor and control your heat pump from your smart devices where ever you are.
The Service Cloud functionality can also allow your installer or Panasonic service engineer to monitor, adjust and perform diagnostics on your heating system remotely. Learn more.
Is it noisy?
Heat pumps will make some noise however it is considerably less than other heating systems. Panasonic heat pumps are designed to operate at a minimum noise level and have a quiet mode function. The location of your outdoor unit must ensure that noise levels at the nearest property boundary must not exceed 43 dB(A). Your installer will guide you on the ideal location for your heat pump.
What maintenance is required?
Servicing can be completed by the Heat Merchants team or your Panasonic approved installer and is vital to ensure your heat pump will perform efficiently for years to come. The Panasonic units come with a 5 year warranty on all working parts provided the unit is installed, commissioned and serviced at least once per year by a registered Panasonic trained technician.
How do I control my heating system?
You do not need to adjust your heat pump settings as this has been set by your installer to perform efficiently for your home. Homeowners should use the controller to change time and temperature settings. Do not turn off your heat pump.
Contact us to find out more about our heating system design services for both new build and retrofit homes. We also offer installer training on the Panasonic Aquarea heat pump range and technical support on the grant application process.