SEAI Homes Energy Grants for Heat Pumps
Make your home warmer and more energy efficient with home energy upgrade grants of up to €6,500 when you install an air to water heat pump. Heat Merchants will assist contractors with heating system design and provide all the technical information and calculations that are needed to claim grant aid.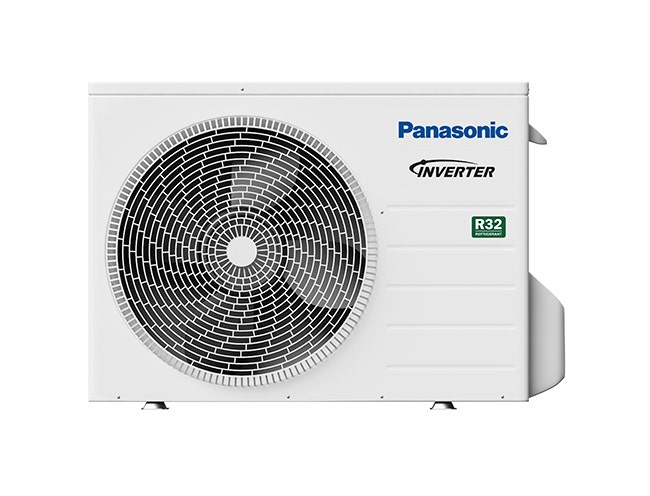 SEAI Home Energy Grants
As part of their remit to help Ireland transition towards a more energy efficient and sustainable Ireland, SEAI has been mandated to provide financial support to homeowners who want to make their home warmer and more energy efficient. There are a number of ways to plan and manage your home energy upgrade and grant applications and you will need to compare the options and the grants available to see what works for you.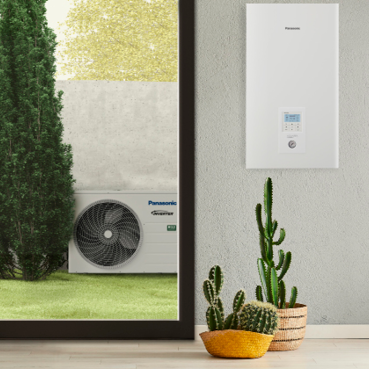 We have prepared a brief guide to the process of upgrading your heating system to an Air to Water Heat Pump and how we can assist contractors with heating system design so you can claim your grant aid.
Step 1 - Select your Preferred Grant Option
SEAI has three grant options to support homeowners who want to make the move to a more energy efficient, comfortable home. In this guide, we are focusing on air to water heat pumps and are considering two options in the brief overview below.
There is a third option that may apply for selected homes where residents are in receipt of social welfare - www.seai.ie has full details and conditions for this option and all other Home Energy Grant applications.
Homeowner manages project and grant application. Homes built before 2021 (Applies to Heat Pump upgrades only).
Key Features
Homeowner must complete a Technical Assessment
Homeowner chooses individual energy upgrade measures
Homeowners can apply for multiple energy upgrades
Homeowners manage their own project & apply for the grant themselves
Homeowner pays for full cost of works and claim the grants afterwards
You must have grant approval in place before you begin work
Heat Loss Indicator value of 2 Watts/Kelvin per m2 must be achieved after work
A fully managed solution for homeowners. All homes must complete a minimum level of energy upgrades and achieve a minimum BER rating of B2 when works are complete.
Key Features
Suitable for homeowners who want multiple energy upgrades and a significant retrofit
Homeowner selects a One Stop Shop provider who manages the project and completes the grant application process
The eligible grant value is deducted from the costs upfront so the homeowner pays the balance
Step 2 - Arrange a Technical Assessment

If you are applying for an individual heat pump system grant you must engage an SEAI Registered Technical Advisor to carry out a technical assessment of your home. The Technical Advisor will ensure your home is suitable for a heat pump or provide independent guidance on measures necessary to ensure that the dwelling fabric heat loss is lowered to an acceptable level for a heat pump system to perform effectively and efficiently.
Advisor must be listed on the SEAI Register of Technical Advisors
€200 grant funding is available towards the cost of the assessment
In the case of the One Stop Shop option your provider will arrange the assessment
Step 3 - Choose an SEAI Registered Contractor

Once you have decided on the best option you need to choose an SEAI Registered Contractor for the Heat Pump Individual Grant or a One Stop Shop Provider if you have selected a fully managed solution.
In order to qualify for grant funding contractors must be selected from those registered with SEAI.
Step 4 - Apply for your SEAI Grant

When applying for individual grants you must have grant approval before you commence work. Apply to SEAI for Home Energy Grant online on the SEAI website or by post.
MPRN number from your electricity bill
Completed Application Form - available on SEAI.ie
Name of your SEAI Approved Contractor
If you apply through a One-Stop-Shop provider they will manage the grant application process for you.
Step 5 - Heat Merchants Technical Design Services

Once your grant is approved your chosen SEAI registered installer can then contact Heat Merchants Technical Design Team who will provide a full technical design and product specification for the installation of a heat pump into an existing domestic building. This design will be bespoke to each individual property.
Requirements to provide a bespoke design
House plans including elevations and cut sections or adequate drawings / sketches showing all dimensions and room types
Dwelling Report file (This will be provided by your Technical Advisor following the assessment)
Listing of all radiator sizes and types so we can design flow rates to determine if they can be kept or if they need to be changed (if the dwelling has underfloor heating it is deemed to be suitable for heat pump application)
Heat Merchants support during the grant application process
The Heat Merchants Technical Design Team will provide installers with all the technical calculations and information to complete the SEAI grant application form. The contractor must sign the application to confirm that all is installed as per the Technical Designs provided which will ensure the heating system will perform as specified.
Step 6 - Get the Work Done

You have 8 months from the time of grant approval to complete the work on your home and return the paperwork. Work done before the grant approval date or after 8 months is not eligible.
- Work must be completed by an SEAI Registered Contractor
- You will need a post-works BER Assessment by a registered BER Assessor
- All paperwork must be signed and returned to SEAI
SEAI will make the grant payment in 4-6 weeks.
Learn More

Additional grant support is available for other energy saving measures including heating controls upgrades, wall or attic insulation, solar PV or solar thermal and you can claim multiple grants as part of your home energy upgrade.
See www.seai.ie for full details and T&Cs.
This guide is intended as a brief overview.
Visit SEAI.ie for up to date guidelines and detailed information on the grants available.
Contact our Customer Support Team on customersupport@heamerchants.ie or call 090 6442300 if you would like to find out more about Panasonic Heat Pumps or the Technical Services we can provide.