Hive Smart Home Range
Heating and hot water control from your smartphone, tablet and laptop!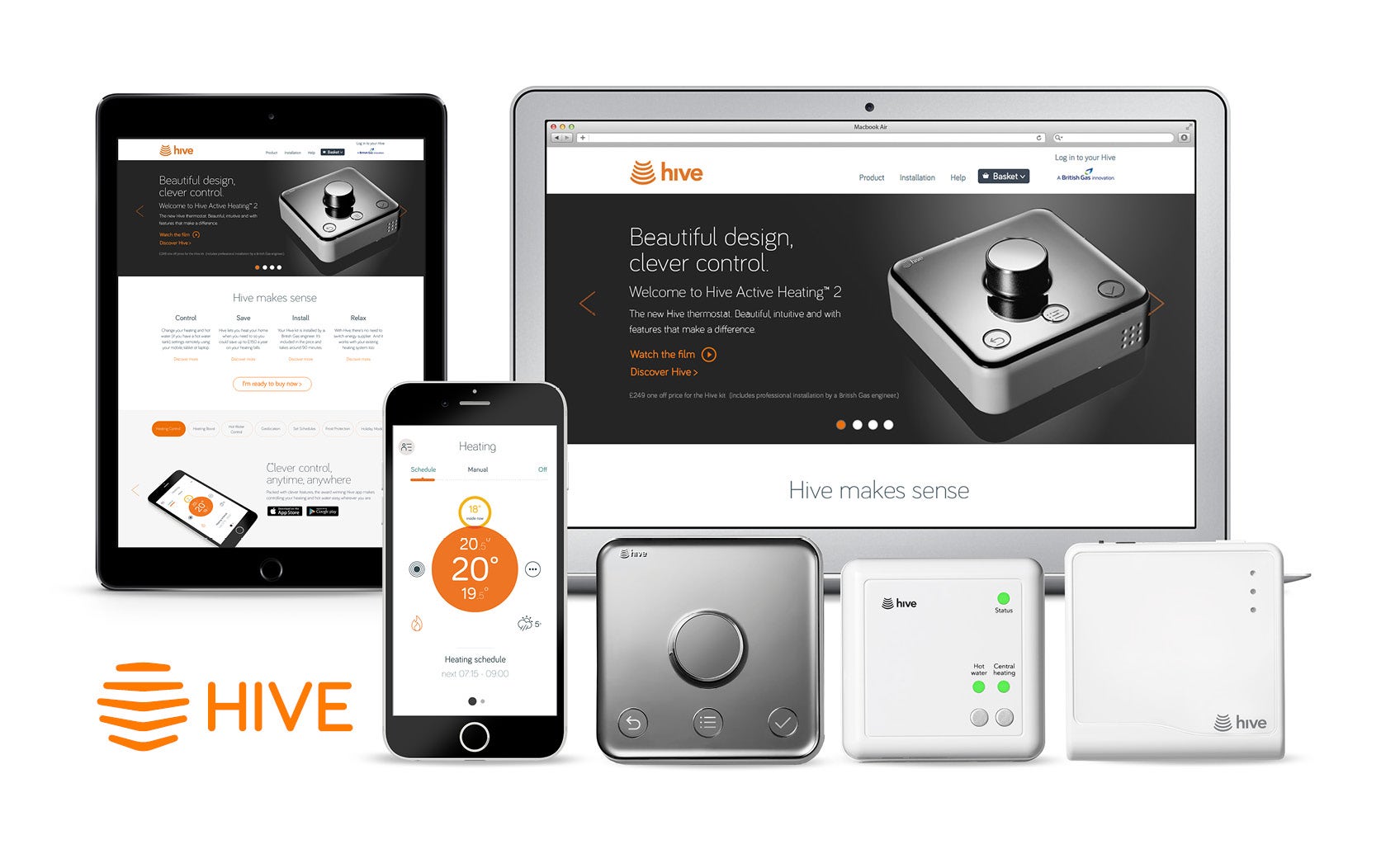 Heating and hot water control from your smartphone, tablet and laptop!
Smart heating controls meet the demand for remote control, reporting and access to heating and hot water statistics at anytime from anywhere in the world. Remote access means you never need to heat an empty home and you have a warm comfortable home to greet you when you need it. This has been demonstrated to save energy and reduce heating and hot water bills. The next generation Hive brings you beautiful design, intuitive control and easy to use features.
Hive works no matter who supplies your energy and will work with your existing heating system.
Hive Self Install Range
Hive Active Heating - Self Install
Hive Active Heating (Heating and Hot Water) Self Install
Hive Multizone Extension Kit
If you have more than one thermostat in your home, for example one upstairs and another one downstairs, you can upgrade to Hive Multizone, letting you create different temperature zones in up to three parts of your home. Perfect if you want a cool bedroom and a cosy kitchen.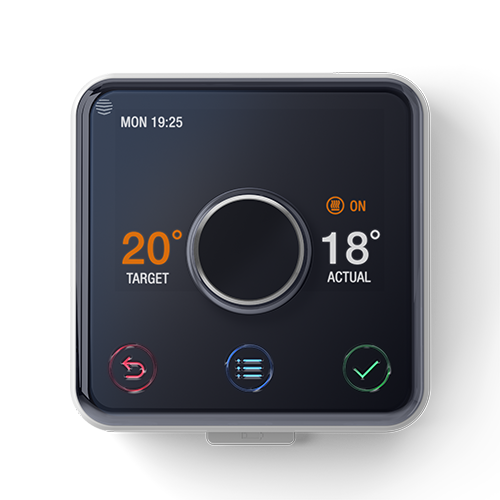 Hive Complete Range
Hive's full Smart Home Range is available from Heat Merchants so you can control elements throughout you home from your mobile or smart phone.
View Indoor Camera
Outdoor Camera
Window and Door Sensors
Motion Sensors
Bulbs & Dimmable Bulbs
Hive Active Light™ Dimmable GU10
Hive Hub 360
Hive Active Plugs
Trade Benefits for Hive Installers
Hive Trade Rewards
5% cash back on all Hive products *
Installers can earn 5% cash back for all Hive products purchased in Heat Merchants by registering and claiming online at hivehome.com/rewards
Hive Energy Saving Credits
Hive Active Heating lets you control your heating and hot water from a smartphone - supreme comfort and energy savings in one!
Buy a Hive Multizone kit and get an unbelievable €225 credit back!
Limited time introductory offers combined with Energy Saving Credits mean installers can make big savings when you install Hive controls!
* Terms & Conditions
Full Terms and Conditions are on the website hivehome.com/rewards and any queries must be directed to help@hivehome.com
The Hive Trade Rewards scheme is exclusively available on products purchased from Heat Merchants in ROI. Payment is made on approved claims within 30 days. The registration and claim platform is secured, ISO certified and GDPR compliant. Data is secure, protected and will not be used for 3rd party marketing or upselling.