The Minerwa by Warmhaus is a stylish new addition to the Irish gas boiler market. Stunning design is backed up by high quality manufacturing and components to deliver a compact, easy to install boiler that is ready to fire out of the box. The Minerwa system and combi boilers have been specifically customised to meet the needs of the Irish market.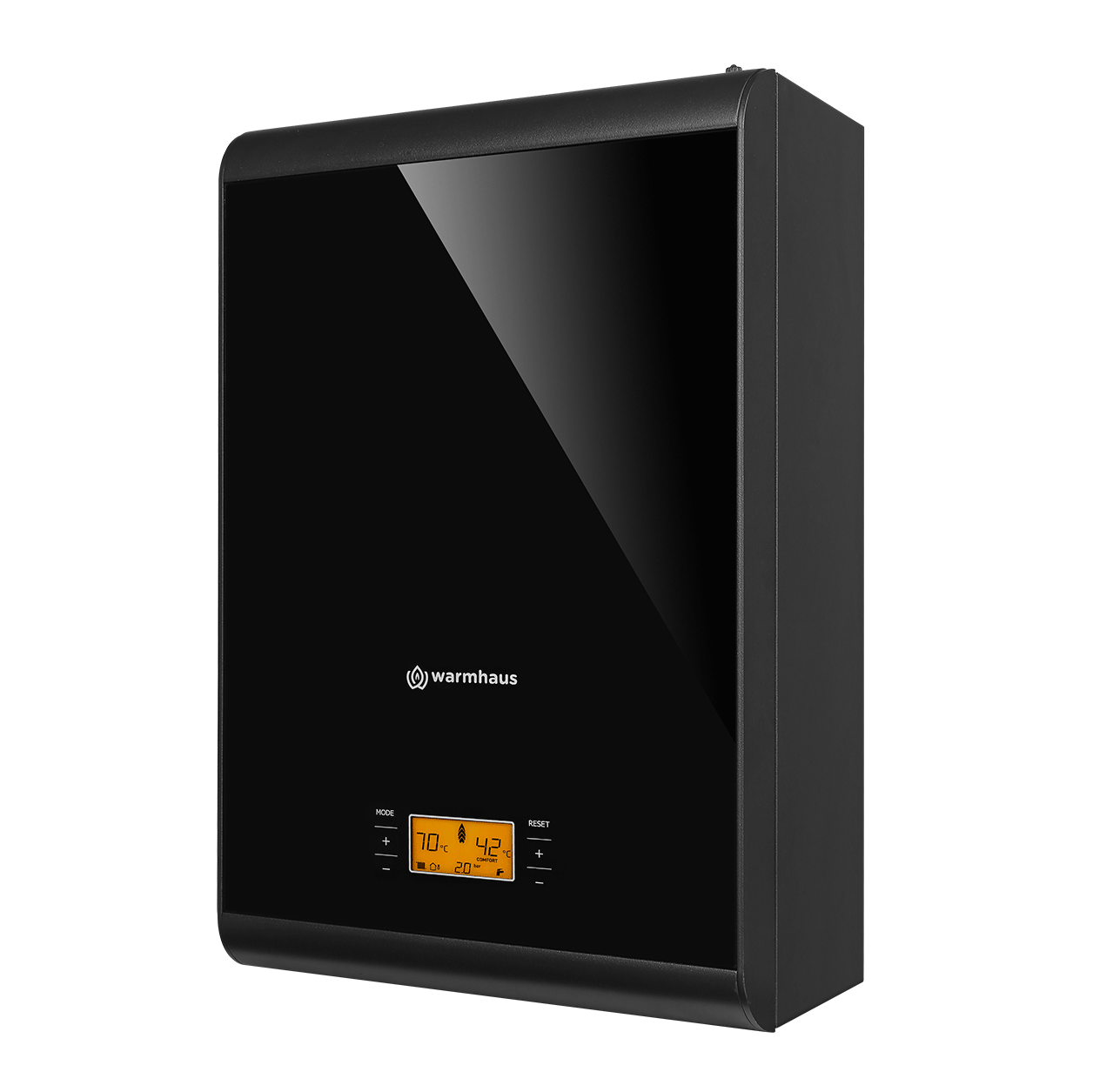 The Minerwa boiler by Warmhaus has a sleek polymer black glass surface has an easy to use touch control panel which displays central heating and domestic hot water temperatures, power modulation and system pressure. The combustion control firmware has been specifically encoded for the Irish market, making this boiler ready to fire out of the box. The impact resistant casing, compact size and stylish design make this an ideal choice for installation in modern homes.
Stunning good looks are not the only exciting feature of the new Warmhaus Minerwa boilers.
System & combi models available
Low pressure operation (0.3 Bar)
A Class high efficiency 108% with electronic system that controls and adjusts combustion quality continuously
Radial stainless steel heat exchanger
1/10 modulating rate
Corrosion resistant solid brass hydroblock
Compact with insulated size panels - dimensions H59.5 x W38 x D26cm
Light weight at 26kg
Combi has high domestic hot water capacity (up to 15 litres per minute at Δ°t: 30 C)
Always ready hot water with pre-heat feature on combi model
Up to 7 Year warranty
The new Warmhaus Minerwa boilers are customised to meet Irish requirements and the range is exclusively available in Ireland from Heat Merchants. The service team will be on hand to provide more information, technical advice and guidance to installers plus a complete after sales service. Training and demonstrations also available. www.heatmerchants.ie 090 6442300
Boiler Registration
Extended warranty available when boilers are registered and serviced annually. Complete the online registration form within 30 days of installation to activate the extended warranty.
Boiler Controls
The Warmhaus Minerwa gas boiler has a modern and stylısh desıgn wıth an ımpact resıstant and easy to clean polymer glass surface, an orange lıt wıde dısplay and an easy to use control panel.
Central heatıng and domestıc hot water temperatures, power modulatıon wıth flame symbol and system pressure are shown on the digital display.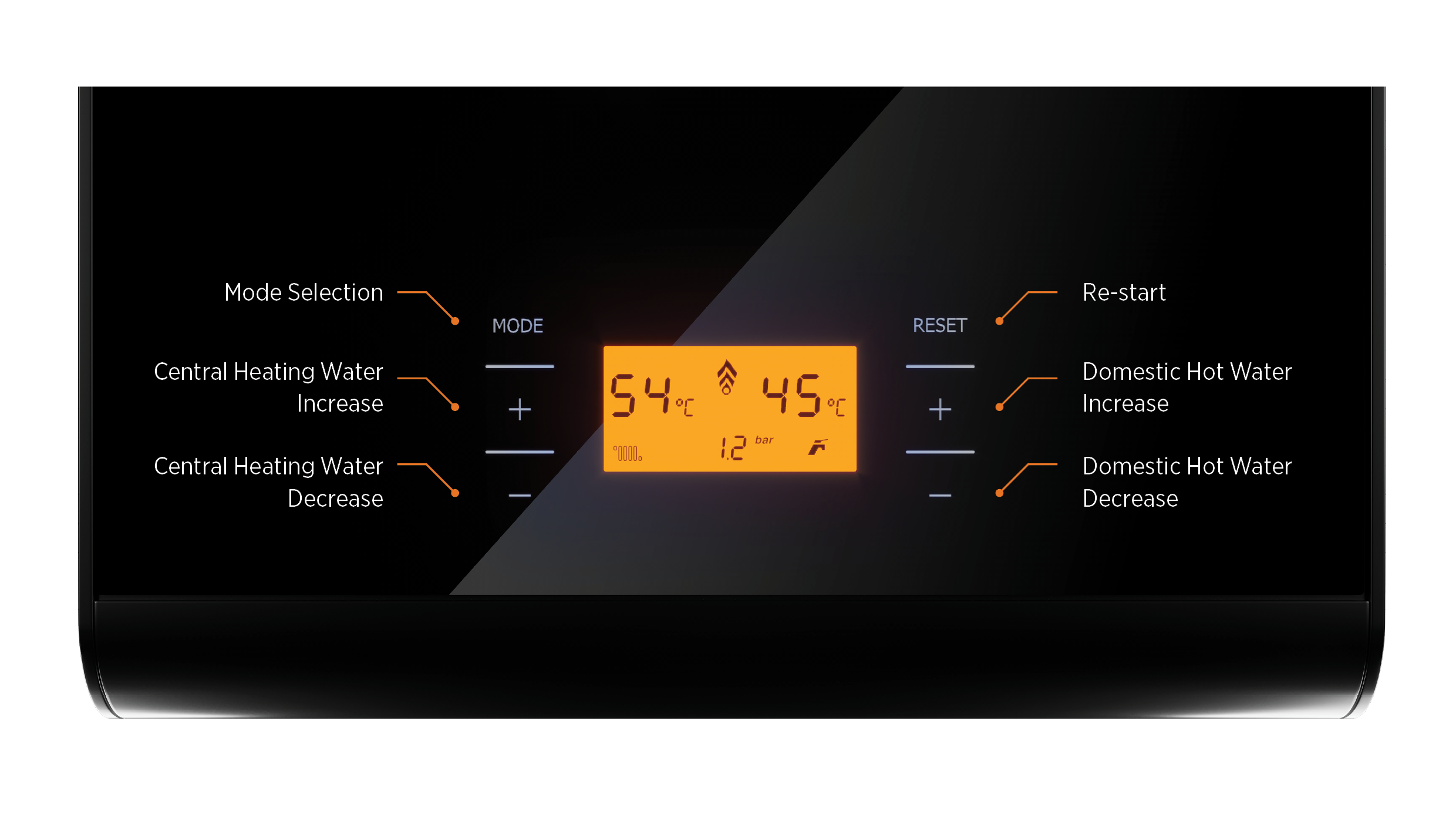 The stunning design looks stylish and it is exceptionally quiet when operating making Warmhaus the ideal new or replacement gas boiler for any contemporary home.