Pansonic Aquarea EcoFleX
The Aquarea EcoFleX is a ground-breaking new system that leverages Panasonic's established heat pump technology and combines it with heat recovery.
Coming Soon!
The EcoFleX takes excess heat from areas of the home that need cooling and re-distributes it where it is needed thereby providing energy efficient hot water, space heating, space cooling and cleaner air, all from one unit. EcoFleX offers outstanding efficiency and energy savings with low CO2 emissions.

The Aquarea EcoFleX is not available until later in 2022.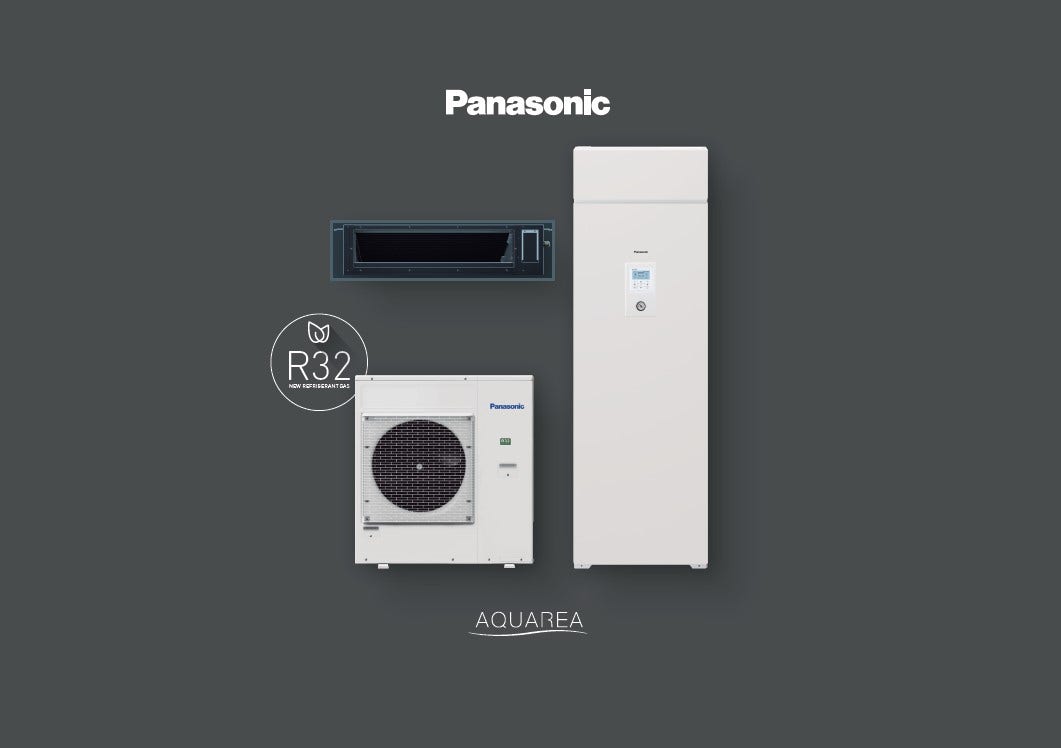 EcoFlex is a 2 in 1 heat pump with air ducted heat recovery to provide heating, cooling, hot water and cleaner air all from one system. The EcoFlex can operate as Bi-Heating whereby it provides heating air through ducted indoor units and heating using radiators and/or under floor heating. Heat recovery takes heat from where it is not required, to where it is, increasing CoP values and efficiencies, reducing running costs.
Features
nanoe™ X technology inhibits viruses such as SARS-CoV2, bacteria, mould, allergens and pollutants utilising hydroxyl radicals. This also has a deodorising benefit in the heating and cooling function
Outputs: 5.3 to 8kW
Incorporated 185 litre DHW tank
The heat pumps work in heating mode with an outdoor temperature is as low as -15 °C
Improved water filter to reduce maintenance and cleaning requirements
High performance insulation U-Vacua which is 19 times more effective than standard urethane foam
Compact white goods finished
Fits in standard footprint of a domestic appliance at 1,880 x 598 x 600mm (HxDxW)
Weight 108kg
Easy to service and maintain (door opening to provide ease of access – no buffer tank)
R32 refrigerant
Smart Cloud and Service Cloud
The EcoFlex is WiFi enabled for remote control, monitoring and maintenance resulting in improved efficiency
Aquarea EcoFleX can be connected to the Aquarea Service Cloud, enabling installers or service partners to take care of their customers' heat pump remotely.
The energy consumption of the heat pump can be monitored, including the heat recovery for DHW production contributing to energy saving.
Panasonic Aquarea Smart Cloud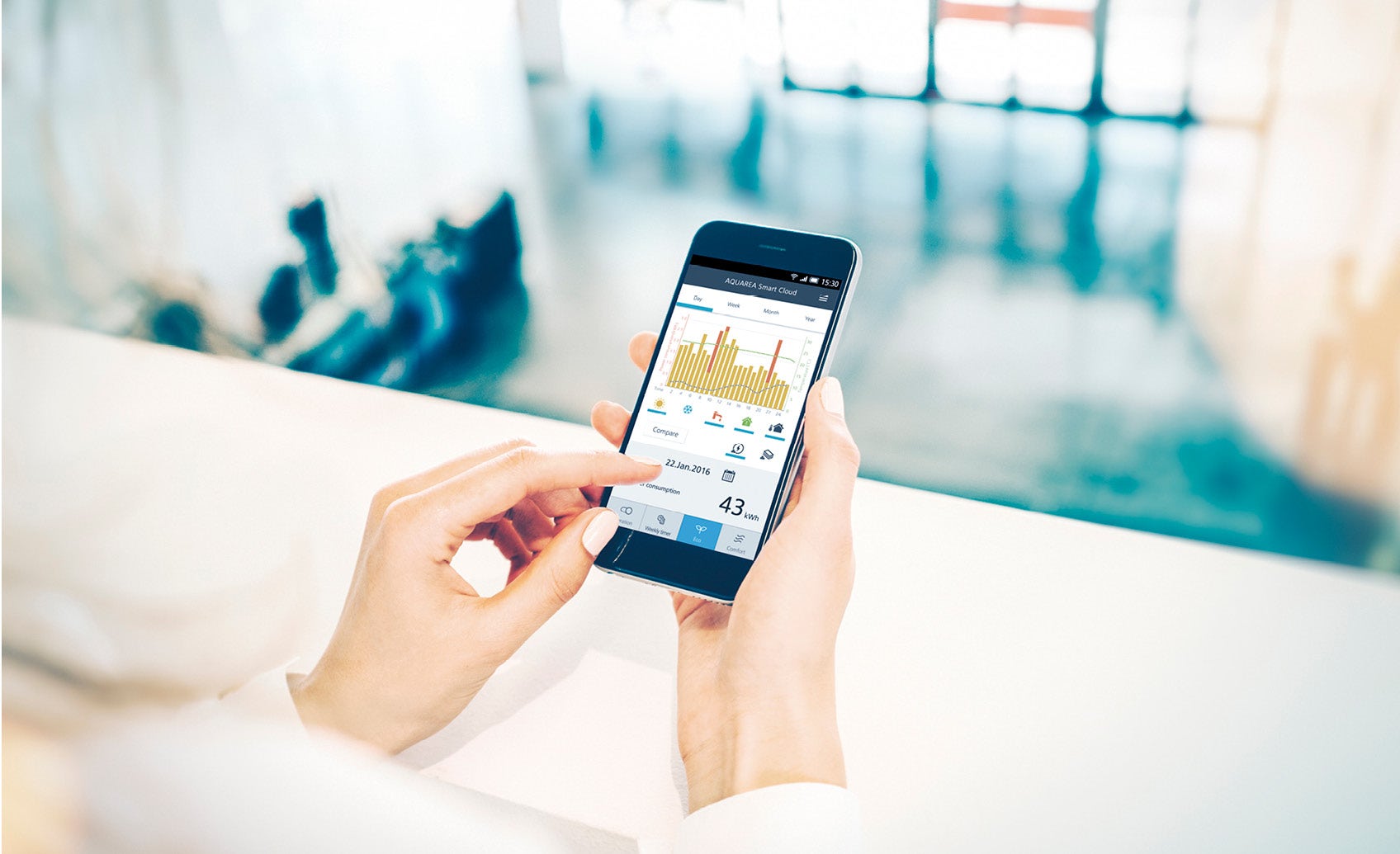 The Aquarea Smart Cloud from Panasonic facilitates easy and powerful remote control, monitoring and energy management from anywhere in the world.
The Aquarea Smart Cloud is much more than a simple thermostat for switching a heating device on or off via the internet. It is a powerful and intuitive service for remotely controlling the full range of heating and hot water functions, including monitoring energy consumption. It is a way to enhance your Aquarea, making it even smarter to maximise your comfort and minimise your energy bills and CO2 emissions.
*Available for H generation models and later
Smart Cloud Functions
Energy savings and comfort from anywhere
Increase efficiency and resources management, operating costs savings and comfort
Internet connection with router Wifi or wired LAN
Easy to adjust temperature
Up to 2 different zones and hot water
Easy to use weekly timer by zone and hot water
Holiday mode activation
Intuitive and powerful energy statistics
Operation history log
Professional Monitoring and Maintenance
The Smart Cloud will save you time and money by facilitating
remote monitoring and maintenance by our Service Engineers or your installer. The homeowner control and permit access via the app as required.
Remote malfunction notification
Remote monitoring and service enabled
Identify if an engineer needs to call and if parts are required
System fine tuning to ensure optimal performance
Performance efficiency reviews
Advanced failure prediction
Preventative maintenance scheduling
Let us know if you interested in finding our more about the Panasonic Aquarea air to water heat pumps or would like to sign up for installer training.